Top 10 Attractions and Best Place to Visit in Thiruvarur
Top attractions to visit in Thiruvarur: The Best Places to Visit in Thiruvarur with plenty of green and religious Places to Visit in Thiruvarur Town and District. Thiruvarur is famous for its evergreen paddy fields and it is noteworthy that Thiruvarur Thiagarajar Temple is a very famous temple in Tamilnadu. Thiruvarur town is situated in the south east of Tamil Nadu. The Arulmighu Shri Thiyagarajar temple located in Thiruvarur town has many distinctions. It has the largest chariot or temple car among the temples in Tamil Nadu.
Festivals, Culture & Heritage – Tiruvarur Tourism: Thiruvarur district has four Municipalities, 10 Panchayat Unions, 7 Town Panchayats, 430 Village Panchayats, 573 Revenue Villages, 18 District Panchayat Wards, 176 Panchayat Union Wards and 3108 Village Panchayat wards.
Thiruvarur is an enormous and diverse destination in Tamil Nadu. Bordered by Thanjavur, Mayiladuthurai, Nagapattinum, Karaikal Districts. Many languages, multiple religions and a variety of cuisines exist within one districts of Thiruvarur. To truly experience the culture & heritage of Tamil culture and history, travel is key. Head to as many of these best places to visit in Thiruvarur as your itinerary allows.
The top attractions to visit in Thiruvarur are (Travellers Favourite & Religious Site): Top & Best Places to Visit in Tiruvarur District, India, Famous places to See traveller and photos of Tiruvarur District attractions here.
1. Thyagarajaswamy Temple
தியாகராஜர் கோயில் / Thiruvarur Temple. One of the famous place and temple in Tamil Nadu. The temple is having a beautiful architecture, famous fro Cultural heritage, Music and Architecture. It also having big lawn inside premises and a large pond outside temple also the Temple Car festival is the biggest in Asia.
2. Koothanur Maha Saraswathi Temple
A small temple in Koothanur near Mayiladuthurai and Thiruvarur (closer to Poonthottam) dedicated to goddess of learning, Saraswati, this temple is quite popular. This temple is about 7kms away from Goddess Lalithambika temple. Do visit both these great temples.
3. Muthupet Lagoon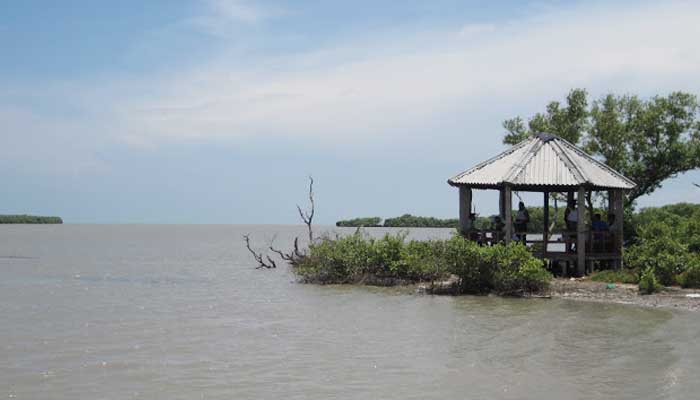 Muthupet Lagoon is the only lagoon in Thiruvarur District and best place to visit, must visit place in Thiruvarur. Very scenic place where we can enjoy nature. Boating here is fun and must try but little bit costly. Must visit place in Thiruvarur. One of the biggest lagoon like pichavaram,Iwould say. Boat travel costs around Rs. 1500 (negotiable) and there is no fixed time limit to stay there but we have to return to main point before 4pm would be great.
4. Muthupet Lagoon
Srivanchiyam Vanchinathaswamy Koil / Temple is located in Saliperi, Thiruvarur 610110 India. Saliperi is a small Village/hamlet in Nannilam Block in Thiruvarur District of Tamil Nadu State, India. Considered sacred for performing thithi for ancestors. Thidhi not allowed at main pond guptagangai due to Corona and being done at yama theertham outside the temple premises. Has parking area. Separate Temple for yama chitragupta and bairavar.
5. Agnipureeswarar Temple
Agnipureeswarar Temple Kanjanoor Thiruvarur District, Thiruvarur 610001 India. This temple is dedicated to Lord Shiva however a small diety of Lord Sani is also present here. Must visit place in Thiruvarur. The temple is one of the nine Navagraha temples of Tamil Nadu and is a part of the popular Navagraha pilgrimage in the state.
6. Sri Aabhatsakayeswarar Temple
Sri Aabhatsakayeswarar Temple in Thrivarur District. Navagraha sthalam for guru. Navagraha sthalam just 15 Kms from Kumbakonam on the Kumbakonam-Mannargudi Road. Narrow roads. Very crowded on Thursdays. This is a temple for Lord Jupiter (Sani bagavan). It is told that people must visit this temple to get the blessings of Lord Jupiter and get rid of dhosams.
7. Kothanda Ramar Temple
The only Rama temple where Moolavar Lord is seen holding an arrow with the inscription 'Rama Saram' bringing out Rama's philosophy in lifeLocated 50kms from Tiruvarur on Thiruthuraipoondi – Adiramapattinam ECR is the Veera Kothandarama temple in the Dhandakaranya Kshetram of Thillai Vilagam, a temple whose legend dates back to the Ramayana. After defeating Ravana, and on his way back to Ayodhya, Rama stayed here in the ashram of Bharatwaj Rishi. The Five feet Moolavar Rama is seen in a majestic posture sporting a handsome smile. To his right is Sita seen in a Kalyana Kolam.
Kothandarama is seen providing a 'Tribangi' Seva here at this temple. The neck has one kind of a curve, the hip a different curve and the leg in a bent posture.
8. Udayamarthandapuram Bird Sanctuary
Udayamarthandapuram Bird Sanctuary is a protected area located in Thiruvarur District in the Indian state of Tamil Nadu. It is declared as a protected area in December 1999. It is home to a variety of birds.
Location: Pinnathur, Tamil Nadu 614706
During the months of February and March, purple-moorhen and openbill storks can be seen here. Other migratory birds in the sanctuary include the white-ibis, Indian reef heron, white-necked stork, grey-heron, coot, night heron, purple-heron, little cormorant, spoonbill and darter
---
How to Reach:
By Air
The nearest International Airport from Udayamarthandapuram is Tiruchirapalli International Airport, Tamil Nadu, roughly three hour drive from Udayamarthandapuram (124 Kms). It is well connected to a spectrum of cities in India and abroad such as Bangalore, Chennai, Singapore, and Malaysia etc. through Air India, Spice Jet and Jet Airways etc.
By Train
Nearest railway station is Thiruthuraipoondi. 18 Kms from Thiruthuraipoondi to Udayamarthandapuram
By Road
Udayamarthandapuram is linked by road from important places of the state. Nearest bus-stop Udayamarthandapuram. 18 Kms from Thiruthuraipoondi. 48 Kms fromThiruvarur.
9. Rajagopalaswamy Temple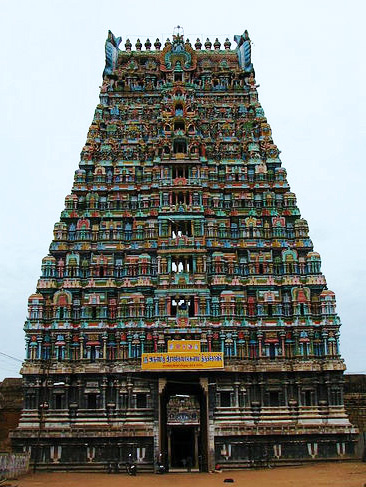 Magnificient Mannai Rajagopalaswamy Temple: This temple is The ancient one from the town of Mannargudi in Thiruvaur district and it was just an Agraharam until the entry of Nayaks. The beautiful Agraharam derived its name from Mannarkovil or Rajamannarkovil. In Tamil, Mannar means 'Lord Vishnu' and Kovil means 'the abode of Vishnu'. Initially, Mannargudi was bordered by the tall compound walls of Rajagopalaswamy temple. It became popular only when Thanjavur Nayaks made it their capital and Rajagopalaswamy Temple became the centre of attraction. This Temple is known as Dakshina Dwaraka,
What are the top attractions to visit in Tiruvarur District?

The top attractions to visit in Tiruvarur District are:

Thyagarajaswamy Temple

Koothanur Maha Saraswathi Temple
Muthupet Lagoon
Udayamarthandapuram Bird Sanctuary
Rajagopalaswamy Temple
What are the best outdoor activities in Tiruvarur District?

The best outdoor activities in Tiruvarur District according to Tripadvisor travellers are:

Muthupet Lagoon

Haridra Nadhi
Vaduvoor Bird Sanctuary
Udayamarthandapuram Bird Sanctuary